Ramadan Food Bazaar in Singapore - Food For Iftar
One of the interesting experiences during Ramadan, is the booming food bazaars that pop up only during the Ramadan month to sell food for iftar. The type of food sold differs from country to country, and culture to culture, which makes it all the more interesting for food lovers worldwide.
Ramadan food bazaars are common in Muslim majority countries, and they are often spoilt for choices. One need not actually have to cook at home during Ramadan because food can be obtained for iftar and dinner, and even sahur, at these Ramadan bazaars! Muslims in the USA though, do not have it as good. As far as I know, Ramadan bazaars such as the ones in the East, do not exist in the US. But if there is a Ramadan Bazaar in the US, please email us a note.
Today's pictures are taken at a Ramadan Bazaar in Singapore. Singapore is a secular island country with a Muslim population of about 15% of the total population (4 million). The country is also located next to Malaysia and Indonesia, two countries with a Muslim majority population. So the Muslim community in Singapore is pretty visible.
Ramadan Bazaars in Singapore can be found at several locations throughout the country from small ones at different local neighborhoods, to the bigger ones at Arab Street and Geylang Serai.
Here are some Ramadan Bazaar sights:
Ramadan Bazaar at Arab Street
Man Grilling Chicken (Ayam Percek) at Ramadan Bazaar
Ramadan Sweets - Agar-agar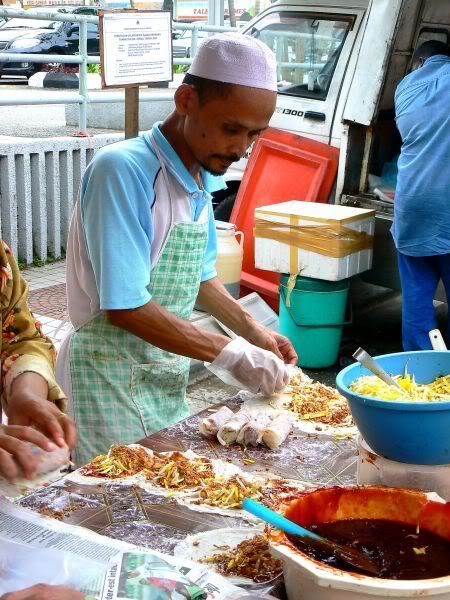 Man making Popiah (Fresh/Wet Spring Rolls)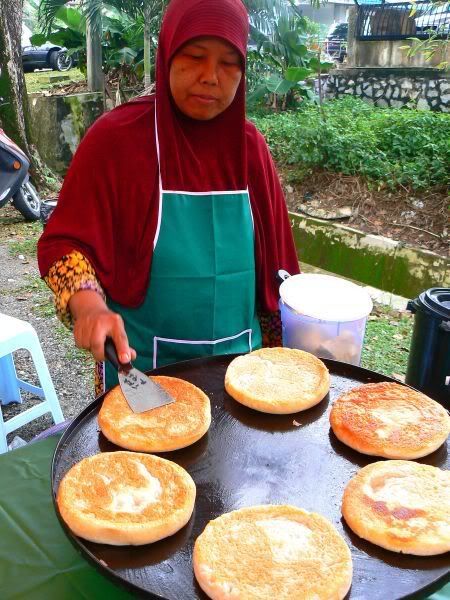 Woman making Bread
Labels: Ramadan Bazaar, Ramadan Food, Ramadan Iftar
Share