Ramadan Message 2008 - Day 15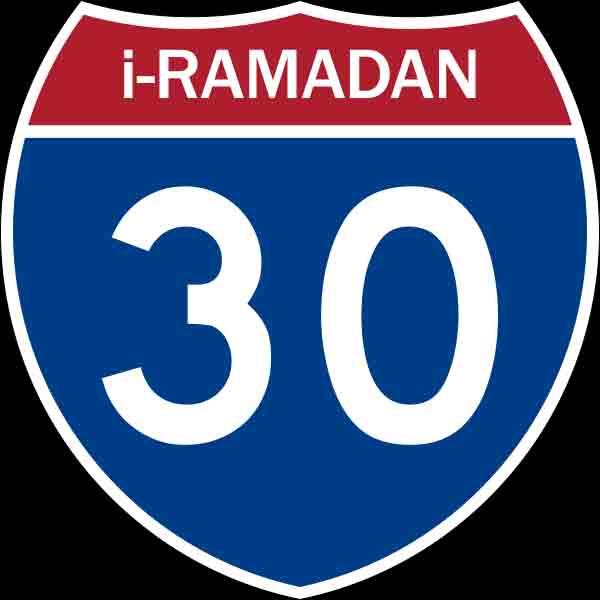 What Would You Do if You Knew This Was Your Last Ramadan?
We have 30 days of Ramadan each year. Some of us look forward it because of its bountiful benefits to our spiritual self. It makes us stronger inwardly and this helps us face another new year.
But sometimes,
even though
we know of its many benefits, we still feel weary and tired of fasting and keeping up with our many spiritual obligations from praying to reading and studying the Quran daily, and even watching how we speak and interact with people. No one ever said that fasting would be easy - it is not simply abstaining from food and water from daybreak to sunset. It is a whole lot more. Most of us know this.
And yet, being human, we start consciously or unconsciously slacking off, be it from duties such as praying or reading the Quran. Instead, we spend our day sleeping, might eating and talking instead of prayer and relection. If we feel guilty, then we tell ourselves that we will fast "properly" the next day. In some cases, when a bad cycle begins, it can be difficult to break it. And before we know it, Ramadan has ended. We celebrate Eid and another year begins. Well, maybe next year, we'll do it "properly".
But what if we do not get another chance to fast "properrly" so that God forgives all of our sins? We may be healthy and fit right now, but what is the guarantee that we will remain healthy and fit tomorrow? If you knew that this was your last Ramadan, that something might prevent you from ever experiencing Ramadan again, would you not want to observe it the right way today, the best you can? So that you can reap of its benefits while you are still able to?
One of our writers' relative suffered a small stroke while fasting recently. The stroke was not fatal, nor will it be permanently damaging. But it was serious enough that she is not expected to be able to fast the rest of the month. Perhaps since she is of advanced age, she might not be able to fast any more for the rest of her life.
But that should give us all pause. We do not know what the future holds. We may be young and healthy, and have all of bodily and mental functions intact. But that can change in an instant. It is only when we think of our own mortality that we know how limiting we as human beings actually are. And how precious time is.
Do not waste your time. Use it well. And make this Ramadan count because we do not know what the future holds, if we are lucky enough to observe another one.
"Man does not weary of asking for good (things), but if ill touches him, he gives up all hope (and) is lost in despair.

When we give him a taste of some Mercy from Ourselves, after some adversity has touched him, he is sure to say, "This is due to my (merit): I think not that the Hour (of Judgment) will (ever) be established; but if I am brought back to my Lord, I have (much) good (stored) in His sight!" But We will show the Unbelievers the truth of all that they did, and We shall give them the taste of a severe Penalty.

When We bestow favours on man, he turns away, and gets himself remote on his side (instead of coming to Us); and when evil seizes him, (he comes) full of prolonged prayer!"

(Quran, 41:49-51)
Labels: Ramadan Messages, Ramadan Reflections
Share